Insider threats: what are they and how to prevent them?
Rosario
There are different online threats that companies face every day. The most common one is phishing attacks where the victim accidentally clicks on an insecure link and logs in. Other commonly known threats to businesses are malware, ransomware, weak passwords and insider threats. Most of these online attacks are due to what are known as insider threats. But what is an insider threat?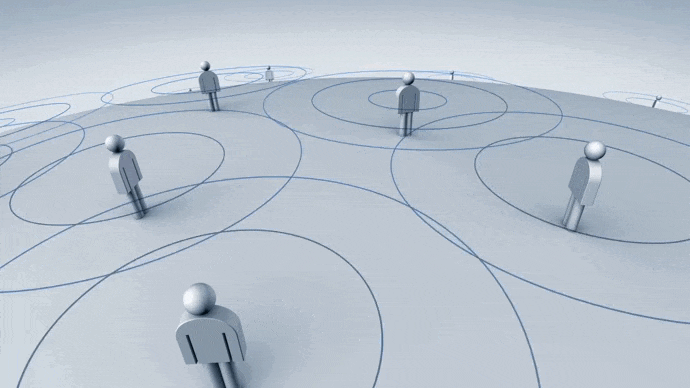 What is an insider threat?
Most people think of the word insider threat as meaning that an employee or former employee intends to cause harm or steal company data. It can contribute to what are called insider threats, but there are other causes as well, such as careless users or employees and negligent data breaches.
Here are the latest statistics showing the causes of insider attacks:
– 71% are caused by an unintentional or accidental data breach.
– 65% are data breaches that were caused by ignoring policies.
– 60% of data breaches occurred intentionally.
How much money can be lost with an insider attack?
An insider attack costs an organization a lot of money. It can even lead to bankruptcy, especially for small companies. It often costs an average of 230,000 € up to 17 million euros. Sometimes, it depends on the data stolen and the size of the organization.
In addition, companies that experienced cyber-attacks will also have to pay for a forensic problem to discover the cause of the incident. This is to find out what happened and what can be done to prevent future attacks. Investigating and spending money on a preventable attack is time-consuming and an additional expense for the company.
Types of insider threats
We mentioned earlier that insider attacks can come in many forms. They include people who unintentionally forget or are unaware of their actions that can harm the company. And some have motives behind the attack.
Listed below are different types of insider attacks that are commonly known. It is critical to know about these attacks so that companies are aware of them and how they can be prevented.
THE PUPPET
These are employees who are manipulated to unwittingly reveal company data. The most popular form of this attack is known as spear phishing or social engineering.
The employee unknowingly downloads a link that is sent to them through their email. The link contains malicious software that could steal company data. Or someone in person manipulates an employee into giving them company credentials.
THE COLLABORATOR
The collaborator requires two agencies to work together to spy on or gain access to potential data. The term corporate or enterprise espionage is a good example of collaborator attacks. A company or government agency will hire a former employee or another company to gather information about the target business.
Collaborators often gain access to intellectual property and customer information. This form of attack can disrupt the flow of business operations and lead to distrust and loss of customers.

THE LONE WOLF
As the term implies, these are cybercriminals who work by themselves. They have no external access and no one to manipulate. Often, these criminals have access to the administrative department or even executives. They can access more crucial system data.
THE BOBO
These are employees or users who think they can overcome the security policies implemented by the company. An example of a mistake is someone who stores vital information in cloud storage without protecting it or without knowing that it is against company policy.
95% of employees always try to circumvent company policy and security control, which can cause a problem for the company.
If you run a small business or even a large corporation, the next question is how to prevent these threats.
How to prevent insider threats?
1 INCLUDES INSIDER THREAT AWARENESS TRAINING FOR EMPLOYEES.
Since not everyone is aware of cyber threats, it is critical to educate employees about them. You can train new employees about security, threats, social engineering situations and spear-phishing, so they can get an idea about it and know what to do.
Provide training exercises, such as testing employees in situations by sending them emails to recognize if the content is an attack or if it is legitimate. This training could help them detect threats easily, though not completely.

2 IMPLEMENT PHYSICAL SECURITY
Since insider threats also include a physical approach, you must also provide physical security to prevent this. Hire people you trust to follow the strict security instructions you have provided. Brief them to inspect all persons entering the premises and check for any suspicious items or devices. Be sure to secure all rooms containing crucial business data.

3 PROTECT THE ORGANIZATION'S DEVICES, SOFTWARE AND APPLICATIONS.
Companies use software, applications, cloud storage, email providers and more to run a business. Without that, it's impossible to run an organization, no matter how small or large. Therefore, implement updates when necessary and use security software such as redborder to protect data.
Below is a list of the software you need to protect the organization:
– Endpoint protection system
– Spam filter
– Web filter
– Encryption software
– Password management and two-factor authentication
– Data loss prevention
-Enable Exchange server mailbox journaling

4 MONITOR ACCESS FROM ALL ENDPOINTS, INCLUDING MOBILE DEVICES.
Always configure wireless intrusion and prevention systems to ensure security. Also, check if employees need to have remote access on their devices.

5 SECURE A BACKUP AND RECOVERY PLAN FOR INSURANCE.
Create a system that needs a backup and recovery plan. The backup system should be implemented at least once a month to maintain a copy of the most recent data. Be sure to test a recovery plan.
6 PROTECT ACCESS FOR FORMER EMPLOYEES
When terminating an employee, make sure they relinquish all access and identification they have to the company. You can protect the company by working out a legal form for termination procedures. Also, make it a habit to change all access, such as passwords and usernames, so that they cannot access any of the company's accounts.

7 LOOKING AT DATA IN THE CLOUD
Since most companies use the cloud to store valuable data, many attacks target it. However, cloud services try to ensure security, but, of course, not all of them can meet a company's expectations.
When choosing a cloud provider, make sure that the security policies are good enough to protect data. Also, check data regularly for strange activity or changes.
8 RESPOND IMMEDIATELY TO SUSPICIOUS ACTIVITY
Make sure that if there are suspicious activities or behaviors in the system, it should immediately alert the IT department on all channels. With the redborder technology in User Behavior Analytics, you can detect risky movements in the system.

9 USE SECURITY INFORMATION AND EVENT MANAGEMENT SYSTEM (SIEM)
Monitor all login activities for years and every change that is implemented using SIEM. You can manage all logs and change software that provides visibility across the enterprise.
10 PROVIDE SEPARATE ACCESS BASED ON TASKS OR ROLES
Be sure to provide different access to employees based on their job or role in the enterprise. Separate access will ensure that not all employees can access your valuable data. They can only be limited to their tasks. Also, create different accounts for administrative and non-administrative activities.

11 SECURES ALL DESKTOPS
You can take advantage of services that can lock down employee desktops and some applications to prevent access to organizational data. Not all employees are responsible for their settings.
12 INSTALL FIREWALL PROTECTION
Protect the server with firewall protection. It will ensure that no one can eavesdrop on data being transferred in and out of the server.
13 CREATE A SECURITY POLICY
Create and implement a detailed security policy to verify that employees are aware of it. Include descriptions of what data should not be shared and a policy on what to do to employees who violate the policy.
Now that you have an idea about insider threats, what the known attacks are and how to prevent them, it's time to implement all of the above ways to protect the organization's crucial data. Although these preventative measures are not 100% effective, it is better to practice everything than to lose your data and ultimately your business.